Now more than ever, news publishers need to be supported by suppliers and vendors that help create content, build audience and monetize every eyeball for the best return on investment. A business partner is a company that takes the time to get to know the challenges of a news media business and becomes a partner who works directly with teams to implement transformational applications, solutions and strategies. Imagine what our industry would be like without these critical partner companies and their devoted representatives — those that truly help our media businesses win in increasingly competitive marketplaces. That is why we at E&P decided to launch this salute to "Business Partner Powerhouses" — those superb companies that excel at supplying our industry with the products and services that make us sleep better at night, knowing they have "our backs" every day.
In alphabetical order by company name:



A Marketing Resource
www.4amr.net
A Marketing Resource (AMR) was founded in 2001 as a marketing agency with one call-center location. It has grown to support services for newspapers, cable, utilities, environmental services, telecom, healthcare and small to medium retailers in multiple locations worldwide.
Since its inception, AMR has provided consistent, reliable and cost-effective services and has become the "single-source" sales, service and marketing partner for many clients. AMR has partnered with over 500 newspapers in the areas of customer care, classifieds, audience retention and marketing programs.
AMR is most excited about the recent launch of a new program — the Cash Discount program — for the newspaper industry. It is looking forward to partnering with more publishing groups to help eliminate expensive credit card fees.
In his nomination for AMR, Aaron Kotarek, senior vice president of audience and operations, Oahu Publications, Inc. (OPI), said, "AMR has partnered with OPI for over two decades and has been a strategic thought leader and collaborator as OPI continues to embrace emerging technologies, revenue diversification strategies and a relentless quest toward transformative innovation. AMR has been a key cog in our innovations, as they recently delivered cutting-edge financial technology to OPI in order to implement a robust Cash Discount Program aimed at eliminating our exorbitant credit/debit card interchange fees. This initiative was a roaring success and helped shave $1.2 million in expense off of our bottom line…. AMR has embraced our recently employed Premium Digital Content Strategy and now sells digital subscriptions to prospective subscribers at greater frequency.
"I personally view AMR's Stop Saver Program as an industry leading best practice. Retention is the name of the game, and AMR's customer service representatives are empowered at the point-of-contact to retain subscribers utilizing a predetermined array of stop save rebuttals, negotiation techniques and pricing/frequency options. Their work in this area has helped OPI to maintain churn rates which are some of the lowest in the major metro peer group."
AMR's response to the notification of their E&P Business Partner Powerhouse award was, "We are honored to receive this award and are extremely grateful to all our newspaper publishing clients for allowing us the platform to launch dozens of innovative industry firsts. We could not be more appreciative to all our clients for over 20 years of professional and gratifying partnerships," said Ed Spagnola, AMR founder and CEO.


Column Software, PBC
www.column.us
Public notices have been center stage in many states lately, so it didn't surprise E&P that a partner like Column Software, PBC (Column) would receive several nominations. The company provides publishers with a public notice software platform to streamline operations and deliver a modern customer experience to local governments, legal services and businesses required to place public notices. From scheduling to proofing to pricing to affidavits, Column is an extra pair of hands for automating the time-consuming parts of a newspaper staff's workflow. And who doesn't need an extra pair of hands?
Column also provides an elegant billing and invoicing system for publishers and their clients. They even cover credit card fees for online transactions — putting money back in the publication's pocket, notice-by-notice. Column empowers publishers and their clients with custom-branded self-service order entry tools and sends them automated updates of proofs, invoices and affidavits.
Columns' customers gave them ringing endorsements for customer service, innovation and dedication. Kevin Zepezauer, president and publisher of Restoration News Media, said, "Column's responsiveness to our questions or concerns have made for a smooth and successful transition process for us and our clients. We have also really valued their innovative approach. They bring such creativity and energy to every new idea or product enhancement."
Marco Coppolla, legals clerk at The Daily Territorial in Tucson, Arizona, stated, "Column has revolutionized the process of publishing legal notices for my newspaper. They've created a user-friendly platform that has empowered my clients to submit legal notices, view and pay invoices and obtain affidavits all online."
"Column is also a dedicated group of problem solvers," said Carla Asmundson, the advertising sales manager for the Southern California News Group. "We have thrown plenty of challenges their way, and they routinely work hard to deliver a creative solution or new approach. The Column team is a group of innovators that really believe in helping publishers and our communities improve the public notice process."
Jake Seaton, founder and CEO of Column, said, "We are so proud to serve an incredible network of publishing partners across the country. From small family-owned operations to major enterprise media companies, Column's tools have been built directly from publisher feedback and have scaled to new capabilities from publisher enthusiasm and ideas. We are deeply collaborative partners that believe in building technology that makes the lives of a newspaper staff better."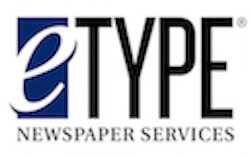 eType Services
www.eTypeServices.com
Small community papers often struggle with getting everything done with minimal resources. eType Services is there to help. The company is a leading provider of digital products and services for over 500 community newspapers across the U.S. eType Services specializes in news websites, e-editions and news apps. They also help papers with circulation and production. eType Services' easy-to-use, affordable solutions help eliminate the barriers to entry for small- and medium-size newspapers seeking to reach more readers and increase revenue by uniting their digital and print strategies. They provide service matched with state-of-the-art software and act as a digital team for papers too small to afford a digital team on-site.
J.D. Meisner, publisher and owner of Cimarron Valley Communications in Oklahoma, told us, "I have been a client of eType since 2013 and have watched this company grow and evolve … by adapting to its customers' needs. Knowing you can't put all newspapers into the same box, Thad (Swiderski, founder and president at eType), along with his capable staff, is willing to listen to our needs and create what we are looking for. He is willing to invest his company's time and resources into what might be, at times, my hair-brained schemes to see if we can make them work…. Response time when we have a problem has always been same-day — most of the time within the hour. Thad's dedication to his customers is unmatched, and when he says, 'See you at the convention,' he means it."
"Day-in, day-out, they support our three weekly newspapers with reliable print and digital production support, which allows our small staff to focus on newsgathering and telling the stories of our communities," said Kay Ellington, publisher of The Texas Spur. "eType is responsive and quality driven. Their motto is, 'We're not a technology company; we're a newspaper company.' Many of their staffers are former newspaper employees who understand and respect our industry. For dozens of small newspapers, they are a vital resource for our sustainability. We appreciate them every day. They help us sleep at night." And that's what a business partner powerhouse is all about.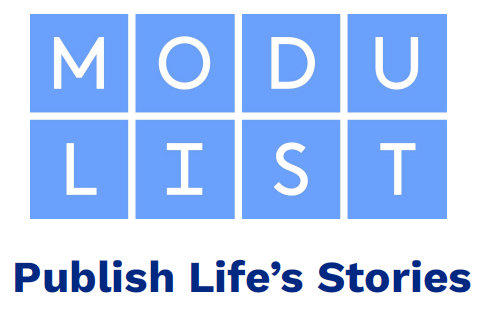 Modulist
www.modulist.news
Modulist's tagline and mission is "Publish life's stories." Life's stories such as obituaries, business announcements, paid letters to the editor and other milestones like weddings, retirements and birth announcements can be submitted on Modulist's world-class online portal directly to one or multiple media outlets with one, single transaction. They are a media services company that specializes in the processing of user-generated, paid content submissions for any media type, regardless of size, frequency or distribution platform.
Modulist collects the payment up-front from the consumer, builds the ad in their intuitive, user-friendly portal and do quality assurance on the order. They provide a PDF file for printed publications and a digital file into the publication's content management system. Their process ensures that the community content stays on the publication's platforms.
Simply put — Modulist processes the work on their client's behalf, providing white-glove service seven days per week, produces a quality-looking product for all platforms and lets the client keep the revenue. Modulist's mission is to establish a long-term partnership with clients, helping to position them for the future by decreasing production costs and increasing revenue in integral content categories. Their driving factor is to provide top-notch service on the publication's behalf so that they help build the brand reputation. They want to reduce local newspapers' production costs to make newspapers viable again.
Modulist received so many nominations that we can't include each one, but every one sang out with similar endorsements. Kelly Boldan, editor of the West Central Tribune in Willmar, Minnesota, said, "This company gets the newspaper business. President Devlyn Brooks has an extensive background in newspaper newsrooms…. His entire staff has strong newspaper backgrounds, as well. The company also simplifies the process for funeral homes by providing one-stop placement opportunities to multiple newspapers … in a 24×7 portal that customers can access at their leisure."
Diann Drew, publisher of Echo Press, said, "Having Modulist as our partner allows our staff members to focus on other aspects of the newspaper while having the confidence that our customers are treated as we treat them. We view the Modulist team as a valued extension of our team." And Crystal Miller, publisher of the Albert Lea Tribune and Austin Daily Herald, stated, when talking about making changes with new platforms, "The Modulist team did the heavy lifting to get us to change the way we accepted, published and billed obituaries. Using Modulist continually saves staff time, improving our bottom line each month." A shout-out for saving time and improving revenue!



New ProImage
www.new-proimage.com
New ProImage has been developing solutions for publishers and printers for more than 25 years. They are dedicated to serving their customers' needs by providing new solutions as their businesses and technology evolve.
ProImage's latest workflow automation and output management software, NewsWayX, is now offered in the cloud. The hosted solution provides custom workflows on provided cloud servers. Local sites like Anchorage have logons just as if the servers were local to softproof, approve and track pages and plates. Plate-ready tiffs will automatically be sent to local CTP devices for output or PDF pages will be sent to contract printers. ProImage maintains the servers, Routing Information Protocol (RIP) and software so versions are always current, eliminating costly upgrades and the need for software and hardware support contracts.
ProImage's OnColor and OnColor ECO cloud solutions are already helping newspapers and publishers reduce costs by automatically color correcting and toning images, removing the need for the operator to manually touch-up images. While ECO ink optimization software reduces color ink consumption and cost up to 30% by applying different levels of GCR to color PDF pages.
Mary Steiert, systems editor for the Anchorage Daily News, told E&P, "NewsWayX cloud-based software saved us when the pandemic started, and we instantly turned into a remote workplace. The creation of layout templates for plate output is super simple, and the support is great. The ProImage folks are always able to support whatever workflow I throw at them."
Rick Shafranek, vice president of sales and marketing for ProImage, said, "We'd like to thank all our customers using our cloud solutions that help streamline production and reduce operating costs. Our hosted workflow solution is now processing over two million pages annually for various newspapers."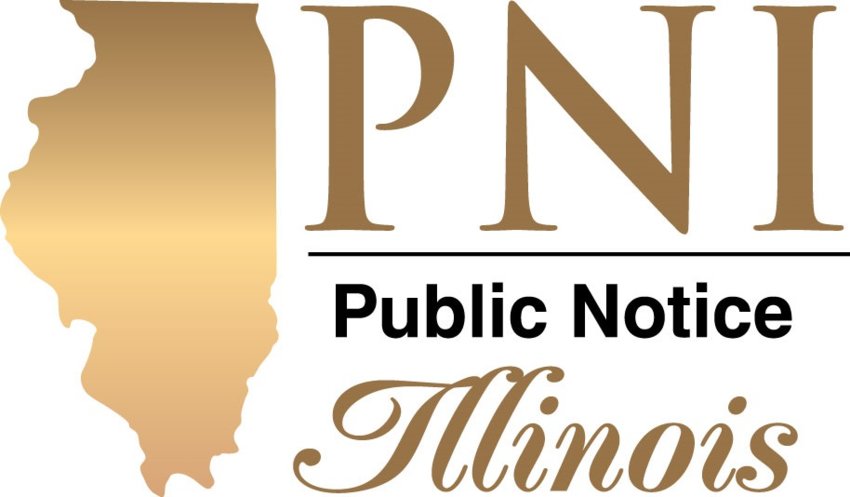 Public Notice Illinois
www.illinoispress.org
Public Notice Illinois (PNI) was unique in the fact that the company was nominated for E&P's Business Partner Powerhouse award by 15 state newspaper associations — Alabama Press Association, Georgia Press Association, Oregon Newspaper Publishers Association, Missouri Press Association, Minnesota Newspaper Association, Mississippi Press Association, Montana Newspaper Association, Nebraska Press Association, Nevada Press Association, North Carolina Press Association, South Carolina Press Association, Tennessee Press Association, Utah Press Association, Virginia Press Association and Washington Newspaper Publishers Association.
PNI is a public notice website and platform developed by the Illinois Press Association to contain all public notices published in their state's newspapers. Launched in 2011, it was so effective that, by the end of 2012, a state law went into effect that requires all public notices published in Illinois newspapers to also be posted to one site — PNI. The accessible, easy-to-navigate platform has been shared with and replicated by many other state press associations, with significant impact in those states.
Don Craven, president and CEO of the Illinois Press Association, said, "The real beauty of PNI is that it's operated by state associations and their newspapers, which have the most direct relationships with the people served by their local city councils, county boards and school boards. It puts all of our state's notices in one, easily accessible and searchable site — all at no cost to the local government and its taxpayers."
Laurie Hieb, executive director of Oregon Newspaper Publishers Association, spoke to the need for PNI for state associations, "This platform allows state associations all across the country to have a place where its newspaper members can upload public notices onto a statewide website. The ability to do this is critical to each state's list of reason to their legislators as to why public notices should stay in newspapers and their websites… (This ability) is, in some cases, the difference between a newspaper staying open or closing."
"PNI is constantly being upgraded, modified and tracks everything that's happening with our site," said Carol Daniels, executive director of Tennessee Newspaper Association (TNA). "In short, this innovative platform has allowed TNA to manage our statewide public notice website efficiently, provide support to our member newspapers and partner with another press association to keep public notices in Tennessee's newspapers."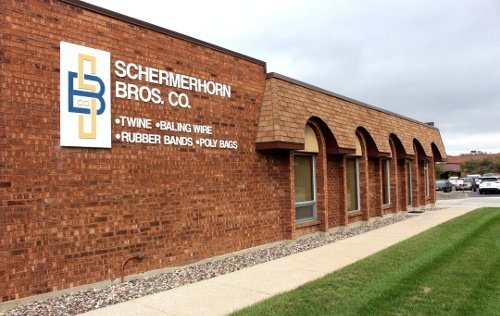 Schermerhorn Bros. Co.
www.schermerhornbrosco.com/
Schermerhorn Bros. Co. is a nationwide master distributor of premium quality packaging products. They supply the industry with the world's finest bags and poly products, cord and rope, rubber bands, strapping, stretch film, tape, thread, twine, wire, workwear and rain gear. They provide innovative distribution programs that save their customers time and money, while making the job easier. Their website lists the tenets that have helped them deliver on their mission since 1893: quality, service, convenience, integrity, value, experience, stability, flexibility and confidence. Five warehouses nationwide help them get products to their customers quickly and economically, with same day shipping on all stock items.
Rob Jenney, the circulation director for The Courier in Findley, Ohio, nominated Schermerhorn Bros. Co. with this salute: "Schermerhorn Bros. provides a quality product and excellent knowledge of those products. Tom Warwick is the reason we do business with Schermerhorn. His customer service and knowledge of his products and the newspaper industry are excellent. He works hard to service our needs and has a great balance at serving us and his company. Schermerhorn as a company has always been excellent to work with. They see to it the customer is informed of industry trends for the products we use. Their concern for our industry is evident in how Tom works with us."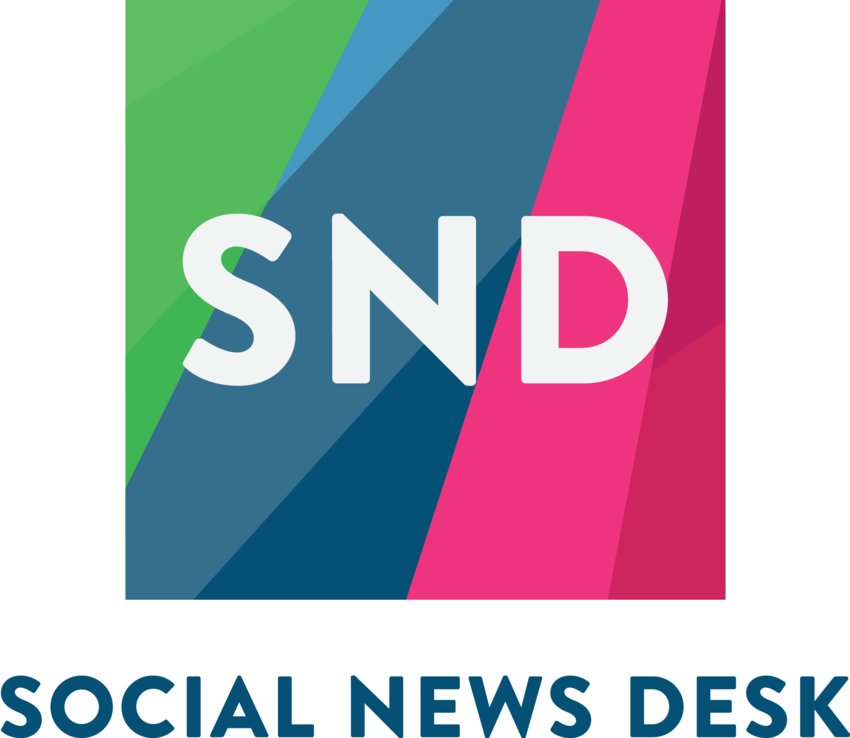 Social News Desk
www.socialnewsdesk.com
Social News Desk (SND) is the leading provider of social media solutions for newsrooms. Founded by journalists, the company excels at creating best-in-class solutions to real challenges facing today's newsrooms — both through organic social tools like SND Dashboard and paid social tools like SND Promotions. The SND Dashboard platform helps thousands of newsrooms optimize content distribution through organic social media channels by virtue of its suite of secure publishing, automation and analytics tools, which rely on AI and data to help journalists make better decisions in less time. SND Promotions is a tech-enabled service focused on audience acquisition for newsrooms. It's built on the foundation of SND's proprietary ad technology — Dynamic News Ads — which leverages AI to find a newsroom's best content and turn it into the best social media ad in real time.
SND's nominations were full of praise for their platform and service. Brandon Omohundro, vice president, digital operations at Gray Media Group, Inc., said, "Social News Desk provides a single point of entry to post to multiple social media platforms from a single interface that is geared toward publishing. It saves time, allows for centralized support and guidance and allows for easy additions and removal of user access."
Ian Hill, senior manager of digital audience development at TEGNA, stated, "TEGNA is one of America's biggest independent broadcast companies, and for at least the past four years Social News Desk has been our solution for engaging our 30 million Facebook, Twitter and Instagram fans. While other social publishing tools were created by and for marketers, SND was designed to meet the unique distribution and engagement needs of the news industry by its team of former journalists. Other social media tools were built to help brands listen to feedback about their product; SND helps the news industry quickly and efficiently distribute important content while also listening and responding to their communities. The SND team's background in journalism also has helped them be more responsive when we've needed technical assistance or requested new features. In recent years, they've recognized the need for TEGNA to secure its station social media accounts, and they have collaborated with us to roll out new features that help TEGNA become best-in-class at social media security. Their efforts have allowed the SND team to become a Business Partner Powerhouse for TEGNA."
Kim Wilson, founder and president of Social News Desk, told E&P, "The partnership we build between Social News Desk and our newsroom clients is the most important thing we do. We listen to their needs, ask for their ideas and truly make every decision with our newsrooms in mind. Thank you to all of our partners who have helped Social News Desk build technology that matters in newsrooms across the planet."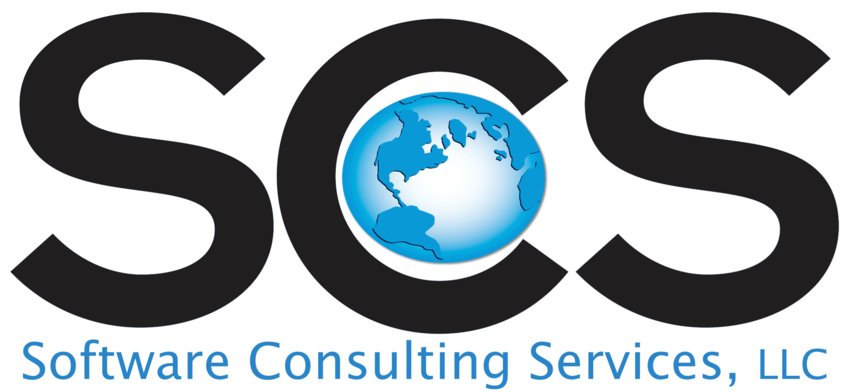 Software Consulting Services
www.newspapersystems.com
When looking to find out what Software Consulting Services (SCS) is all about, you have only to look at their mission — "SCS builds and supplies trusted newspaper systems to those responsible for the free press." That is highlighted in the SCS vision: "Good technology decreases the cost of production and frees people from repetitive tasks." SCS products are "Best of Breed" applications that are available as part of their Community Advertising System and/or their Community Publishing System. Or they can integrate into your existing system as standalone products. In addition, SCS has an Automated News Pagination product and FotoWare, a world-class digital assets management system.
When the call for Business Partner Powerhouse nominations went out, SCS customers responded. "SCS has been a highly responsive provider of integrated newspaper ad ordering, layout and workflow management systems. We've worked with them for 10 years and have experienced incredible success with their help. They have customized their platforms to meet our specific needs. They are a great partner for our suite of publications," said Joe Wingert, publisher of the Bucks County Herald.
Jeremy Gulban, CEO of CherryRoad Media, wrote, "SCS has a very robust software solution for advertising billing and editorial content management. They are also rolling out new solutions for automated pagination. We have been very impressed with their responsiveness to our needs and unique requirements. Coming from the software industry, I am very impressed with the skills and dedication of their staff. We had a very aggressive timeline that we required to complete the implementation of their software, and they delivered."
Cerria Orientale Torres, production manager for Times Review Media Group, said, "SCS has been an absolute essential partner to our business. They are quick to assist any time we are on deadline to assure excellent technological information. Our business would not be the same without them." And Phil Spencer, director of application support at Tribune Publishing, added, "We have worked with SCS for over 30 years and have always felt they delivered high quality software products, excellent service and support and understood our business needs as few others did. They have truly partnered with us to help drive the business and meet the needs of our customers."
Finally, Jeffrey Wilson, regional IT director for Ogden Newspapers, said, "SCS is a wonderful company to work with. They have been very responsive when there have been any issues that come up and (with) changes we need. We have successfully deployed their Layout system across the country at many of our locations. They strive to educate our tech folks to be knowledgeable with their systems so we can troubleshoot any issues our users have on our own. And since we operate 24/7, issues always arise. In the rare case we have had issues overnights or on weekends, they have been available to work with our team to get us back up and running quickly. This has allowed us to meet the tight deadline schedule all our newspapers are on these days."
Kurt Jackson, managing member and owner of SCS, told E&P, "For 39 years, SCS has been known for innovative products and the industry's best service. Richard Cichelli, SCS's previous owner (and my boss for 27 years) always said, 'The best comment a customer can give us is that your technology and software just sits there and runs.' I purchased the company to ensure what we built continues for many years to come. We would like to thank our customers for nominating SCS and continuing to support us as we change and grow to meet the current and future needs of our industry."



Stacker
www.stacker.com
Stacker is a mission-driven organization providing a newswire of data-focused features to thousands of news outlets across the country. Stacker's newsroom of journalists and data analysts creates more than 150 stories a month that are accessible to partner news organizations including McClatchy, Tribune, Hearst, Town Square, Beasley and Nexstar, among many others.
Stacker takes a different tack on the traditional newswire service by offering its content for free to publishing partners, both local and national, and subsidizing its newsroom operation by working with brands to underwrite select content through Stacker Studio. Stacker empowers publishers by advancing sustainable models for journalism.
Stacker provides a national desk to local and independent news partners helping them fill coverage gaps, complement their own reporting and ultimately allowing them to deliver engaging and data-driven stories for their readers.
Their Stacker Local product delivers hyperlocal insights at scale, spanning news, business and lifestyle topics and localized across all 50 states and 384 metro areas to help small newsrooms bolster their coverage and focus their efforts on the local community reporting they do best. Stacker also provides "data drops," where they share the data beyond Stacker feature so that local publishers can further customize the stories for their audience. Whether it's localized coverage of rural hospital closures or a breakdown of voter demographics by state, Stacker produces trusted journalism by shining a light on stories often hidden within local and national data.
In her nomination of Stacker, Elizabeth Miller, the owner/editor of the Auburn Examiner, said, "The Auburn Examiner is a small local news outlet, so we don't have a pointed focus. While this provides our readers with more variety, it also means that we are often spread thin…. As a small, independent outlet, I must always be thinking of ways to stand out from other outlets, all with larger newsrooms, budgets and resources. Stacker also keeps the Auburn Examiner relevant with content our local competitors can't match. … From lists to national stories that connect locally, Stacker is able to provide the Auburn Examiner with valuable content that is not only appreciated by our readers, but that is engaging in a manner that makes a meaningful impact on our SEO, analytics and engagement across all platforms."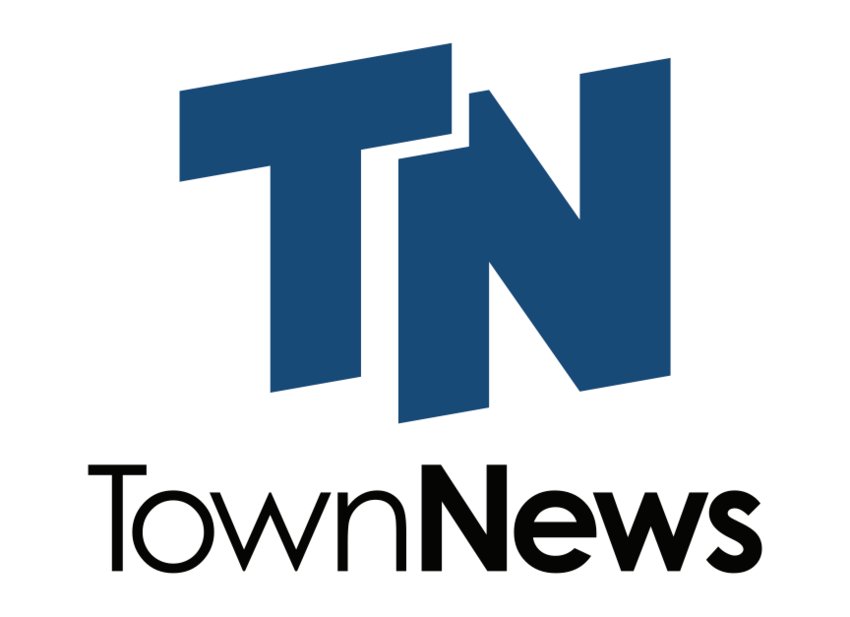 TownNews
www.townnews.com
TownNews delivers tried-and-true solutions that provide sustainable audience and revenue growth for dynamic media organizations.
"We're known for our world-class digital publishing platform, BLOX CMS," said Brad Ward, CEO of TownNews. "But we've evolved into an end-to-end solutions provider for media organizations of all sizes. If you're a local media company that's looking to expand your audience, grow revenue and boost operational efficiency, TownNews is the first call you should make."
In the past year, TownNews has launched new and improved audience development and programmatic advertising platforms that are making a serious impact for their customers.
Audience+ is a new dynamic paywall solution that supercharges subscription/membership conversions with one-page payments, dynamic landing pages with special offers and fully customizable audience journeys. Audience+ adopters are seeing impressive results:
YieldUp is an industry-first, fully-managed program that delivers guaranteed revenue, optimal sell-through and the best payment terms — Net 30 — in the industry.
"We're working closer than ever with key clients to test and refine solutions in the real world before wide release," Ward said. "Our massive media industry footprint, which includes our parent company Lee Enterprises — one of the largest newspaper groups in the country — gives us an unmatched capability to deliver proven solutions with sustainable results."
Don Lovelace, vice president of circulation for Lakeway Publishers said, "We moved all our websites to TownNews and saw a dramatic increase in online traffic, increase in online subscriptions and online advertising."
Rachael Pracht, senior digital subscriptions manager for Lee Enterprises told E&P, "They are very responsive to their customers, and I have had the best relationship with the Audience side of TownNews. The Audience+ product rates higher in functional use tests against competitors, and anytime we need assistance, have product ideas, etc., they are always very responsive. The Audience+ product alone was a huge success for us."
Allie Peters, product manager for Lee Enterprises, said, "TownNews provides local media technologies that make it possible for local newspapers and broadcasters to exist and perhaps even thrive in a declining market. Lee Enterprises uses numerous TownNews products and heavily uses their CMS, news apps, video solutions and smart paywall. All solutions are affordable and effective, allow us to monetize as needed and come with the best support. All pieces of their technology work seamlessly together allowing our markets to eliminate tedious tasks and focus on what is most important to them and their communities — journalism. In a world full of biased news and celebrity content, TownNews helps our markets provide localized valuable journalism and eliminates the risk of news deserts in communities across the United States."


Robin Blinder is E&P's associate publisher and vice president of editorial. She has been with E&P for two years.
No comments on this item Please log in to comment by clicking here
Other items that may interest you
E&P Exlusives
Browse all media job board jobs
Read more E&P Exclusive Stories
READ MORE INDUSTRY NEWS
See more NewsPeople
See More Partner News