Anyone can start a business in any part of the world as long as they have the resources, motivation, and determination to excel. However, before settling on the business planning and execution, it is essential to have the concept first. This takes a bit of internalizing and exploring potential idea. The location of the prospective business matters significantly and can quickly determine if the idea will work or not. For those looking to get started in business in NYC, here are 10 great suggestions for concepts that work.
1.
Homemade Food Delivery Services

Photo by Robert Anasch on Unsplash.
New York is a large and busy city that has a lot going on. People are always on the move to make ends meet, considering how expensive the city gets. The living standard can be overwhelming, and sometimes people have to work several jobs to make it.
As such, they rarely have time to make a good home-cooked meal. Between running from one job to the next and keeping up with everyday life, most New Yorkers hardly have time to spare for a nice homemade dish. However, this does not mean that they would not pay a good amount of money for a well-cooked dish (it's better than relying on fast food for sure).


A competent businessperson can tap into this market and target working-class individuals who hardly have enough time for meal planning. Have different packages and advertise your services on social media platforms. Just as you do with cannabis SEO strategies, positioning your small food business makes a huge difference. You can also leverage word-of-mouth advertisement by ensuring that everyone is impressed with the food you serve. They are likely to spread the news and get you more customers.
2.
Become a Trip Planner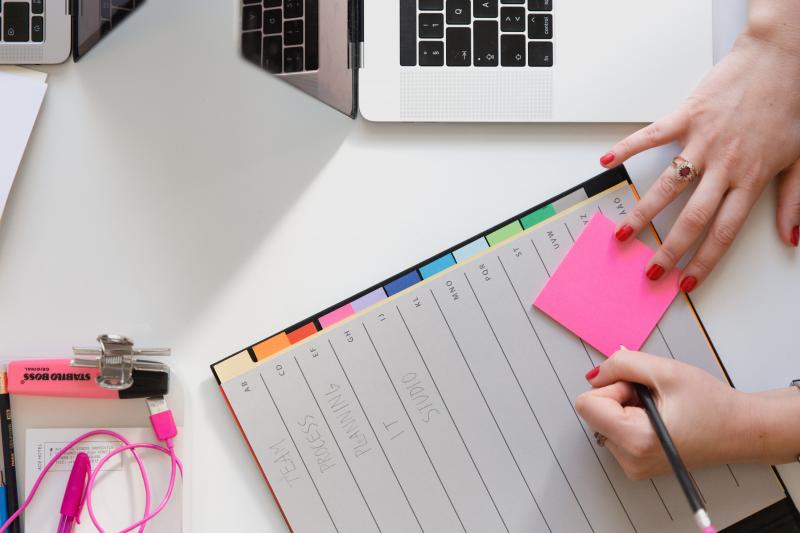 Photo by Marten Bjork on Unsplash.
If you ever wanted to get away from things for a few days, then you know how frustrating it is to find the perfect place to escape to. Most travel agencies do not have customized services. This is a fantastic opportunity for a traveling enthusiast. Turn your passion into a business and help other people get the freedom they seek by assisting them in planning their trip. Consider having different categories of services to cater to a diverse clientele.
3.
Property Management
New York is one of the places in the world consistently in need of real estate agents and managers. The number of people thronging this city at any given time means that there will always be a high demand for accommodation. Be the go-to person whenever strangers seek to find comfortable accommodation assistance. Package yourself as a reliable property manager that understands their frustrations and is always ready to help.
Once word gets out there, you will have more clients than you can manage. Just ensure that you are helpful and have real knowledge and connections to landlords and homeowners seeking to find tenants. You can charge a considerable amount for your services on both sides.
4.
Be a Recruitment Agent
People are always looking for work in New York because of its income and lifestyle potentials. Unfortunately, sometimes there is a gap in matching potential workers to prospective employers and partners. As an individual with great people skills, seize this opportunity to help connect employers to employees at a small fee. You will be surprised at the number of people who are clueless about where to look when seeking employers and employees.
5.
Start a Babysitting Agency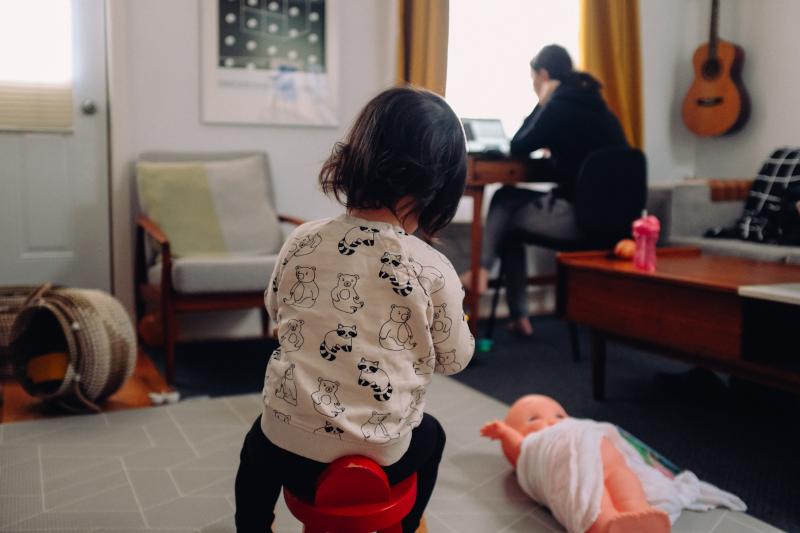 Photo by Charles Deluvio on Unsplash.
A good number of parents in New York need to work to provide for their children. This often leaves them in a dilemma. As such, they look up to daycare services that promise to look after their kids until they return from work. With the growing number of parents, daycare services have never been in more demand than today. Find out what it takes to start one and challenge yourself. The returns are excellent.
6.
Own a Snack Joint
You can never go wrong with food. Sometimes people need a snack that they can grab on the go. Starting such a small joint on a busy street will help you make a lot of money. Stock favorite cookies and cakes with a few popular drinks that people are likely to order. Make sure to research extensively to provide what the market needs.
7.
Become an Online Trader
Online trading is the in-thing today. Choose the category of products and services you want to trade in and dive into it. With the high population of New Yorkers, you are certainly going to get enough customers to sustain your venture and earn enough proceeds from it.
8.
Cleaning Services
Whether you choose to offer laundry services or home cleaning services, it will be a win in New York. Some people have less time to carry out proper cleaning and will pay to get this done. After all, no one wants to stay in an unclean place or wear dirty clothes. Take advantage of this and create a business that will sustain itself over the years.
9.
Gym Instructing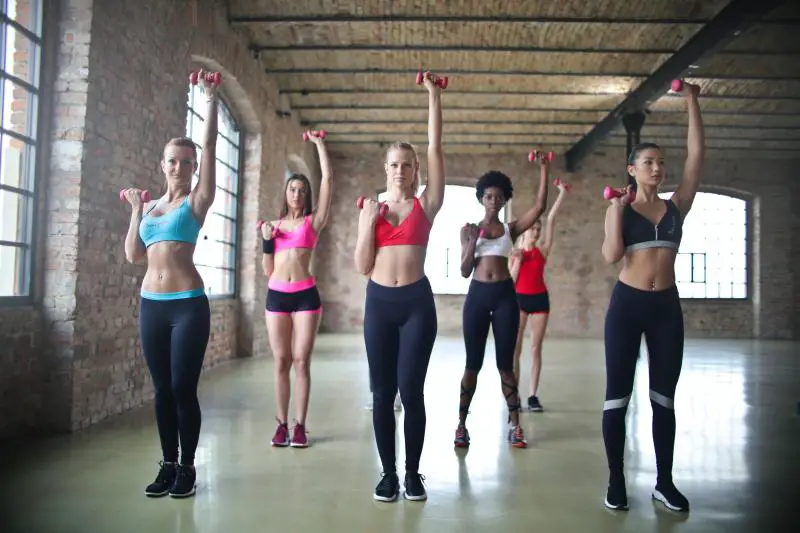 Photo by bruce mars on Unsplash.
With lifestyle diseases threatening many people, New Yorkers often choose to pass by the gym after work. Starting a gym in your neighborhood can be a great business idea—many are underserved with facilities. Just make sure that you train as a good fitness instructor first.
10.
Financial Advisor
If you are passionate about money and finance, then this is a viable business idea. Most people seek information on how to better their lives by investing correctly. If you have professional expertise, you should consider setting up a consultancy and hiring out your services.
---
Final Thoughts
There are numerous business ideas to go around in New York. Pick a niche that you are comfortable with and try your luck. With a bit of hard work and dedication, you will become a success.
Let us know what you are looking for and we will try to connect you directly and get discounts.
The massive drop in the city's Omicron cases is as welcome as it is expected, conforming to other nations' experiences—and strongly suggesting that the worst is behind us. In just one week we've seen NYC positive tests dive from 20% down to 12.9%. After nearly a month, the MTA is resuming full subway service. Delta Air Lines CEO Ed Bastian is banking on steep drops in Covid and anticipating a return to profits in March. Tellingly, Delta sees no adverse effects past the Presidents' Day weekend for U.S. bookings.
Data from the New York City Department of Health and Mental Hygiene suggests that Omicron has peaked in NYC. Positive tests and emergency room visits are both diving down, with the Bronx seeing a drop of 35% in cases requiring hospitalization. Governor Hochul notes the decrease and is considering letting the statewide mask mandate lapse February 2nd. Washington Post charts show Omicron's dramatically lower severity. Given the strong parallels to South Africa's experience with Omicron, we join the Governor in optimism that February will bring vastly improved conditions for city activities. 
Eric Adams has been sworn in as the 110th mayor of New York City and you can already feel the shift in energy. Adams's visit to Pearl River Mart in Chinatown yesterday included the announcement of an overhaul of the city's approach to small businesses, with agencies ordered to review the violations they issue and shift from punishing to partnering. Adams also advocated for speeding up the return to offices.
As we wrap up 2021, we look back at a year full of challenges, but also a time with many green shoots of growth—the return of Broadway, the return of international travelers, the return of New York City tourism. Even in the context of the Omicron variant, there remains plenty of supporting data indicating an ongoing return for New York City. Despite the high-profile Broadway cancellations of the last few days, and the early end of the Rockettes's run, a look at the Broadway League's new resource for schedules shows the majority of shows going forward as planned. (And grosses have been up, while capacity holds steady.)
Join the Tenement Museum for a very special free virtual tour for an exploration of birth control an
Free community reuse event! Bring clean, reusable, portable items such as clothing, housewares, game
When Stephen Sondheim died in November he left behind an unmatched Broadway legacy, complete with ei
Rockefeller Center presents the live musical performance series Rock and Roll Playhouse, featuring t
All Materials Copyright © 2022 Davler Media Group, LLC
Privacy Policy
|
Terms and Conditions